Who Benefits?
---
Newton Stewart & Minnigaff Traditional Music & Dance Festival, alone, has had a total economic impact of £355,083* in Dumfries & Galloway and the charity has spent a total of £52,465** directly in Wigtownshire - £79,518** directly in Dumfries & Galloway - purchasing the products and services required to successfully run that event every year.
Staff and crew, performing artists, equipment hire, venue hire, travel and accommodation, hospitality, marketing; the annual festival supports a wide range of local businesses and attracts visitors from all over the world.
The Vault Arts Centre has allowed the charity to expand that delivery, supporting a year-round programme of live concerts, theatre, comedy, open mic, workshops, music & dance tuition and community events. It also opens as a rehearsal studio, recording studio and music shop as well as being the base for TVYP (The Vault Youth Project).
Since 2019***, despite Covid-19, the centre has employed the services of:
115 Performing Artists
6 Tutors
4 Sound Engineers
The centre also provides vital permanent employment opportunities, currently employing three members of staff with plans to expand and develop as business and society begins to return to some kind of normality.
1 x Project Co-ordinator (Full-time)
1 x Youth Project Worker (Part-time)
3 x Bar Staff (Part-time)
* total economic impact 2014-2019 (analysis by D&G Council)
** total spend to host the annual festival 2017-2019
*** Nov 2019-Oct 2021.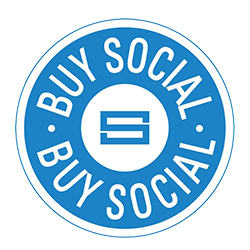 What is a Social Enterprise?
---
"Social enterprises are businesses that are changing the world for the better. Like traditional businesses they aim to make a profit but it's what they do with their profits that sets them apart - reinvesting or donating them to create positive social change." - Social Enterprise UK
The income generated at The Vault Arts Centre is directly reinvested to support the aims and objectives of the charity; to encourage, develop, support and promote traditional music & dance learning, compsition and performance in Dumfries & Galloway.
The money you spend helps ensure the long term survival of vital arts, culture and heritage projects in the region as well as supporting performing artists, support staff and everyone involved with, and who benefits from, the events and activities the charity hosts.